SMALL ANIMALS
THRUMS VET HEALTH PLAN FOR PETS
We have introduced a health plan for pets at the practice.
To enable you to spread the cost of routine treatment using interest-free monthly Direct Debit, we have designed our own practice health plan. It covers the regular treatments your pet needs, such as vaccinations, flea and worm treatments and regular health checks.
Extra benefits of the plan include discounts on food and other routine treatments your pet might need.
Please contact the surgery and speak to one of our team today to find out how you can save money and worry, while providing for your pet's ongoing health.
COMPULSORY DOG IDENTICHIP
As of April 2016 it will be compulsory for all dogs to be identichipped. In response to this here at Thrums we are offering identichipping at a reduced rate. Whether you are bringing your dog to us for identichipping alone or need him/her to be checked over we can quickly and easily place an identichip at the same time. Call the surgery to take advantage of the offer.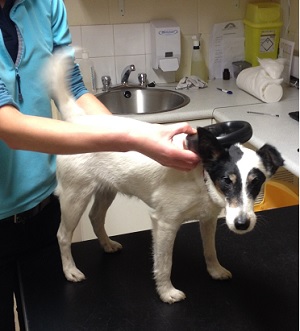 THRUMS VETERINARY FOOD GROUP
We are pleased to announce the launch of our own brand of good quality complete dry food for cats and dogs.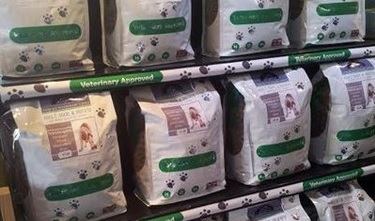 A range covering kittens and puppies, adults and senior alike. Why not try some today?
FREE VERTERINARY NURSE APPOINTMENTS
Did you know that you can have an appointment with our fully qualified Veterinary Nurse and it's FREE OF CHARGE.
She can offer you advice and information on most pet related queries.
Perhaps your existing pet has a weight issue (over or under weight) and you would appreciate some free advice. Maybe you are new to owning a pet and would like an experienced and qualified Vet Nurse to give you some free advice on parasite protection, nutrition and vaccinations. Or perhaps you have an elderly pet who would benefit from our Vet Nurse giving them a general health check.
ALL FREE OF CHARGE FOR HER TIME
Our Veterinary Nurse can also give your pet a free of charge.
DENTAL CHECK
So if your pet had any of the following symptoms:
bad breath
broken teeth
red or bleeding gums
discoloured teeth
loss of appetite
abnormal swellings around the mouth
Please call the into the surgery or phone 01575 572643 or 01250 871010 to make a
FREE OF CHARGE APPOINTMENT with our experience and fully qualified Veterinary Nurse
FREE WEIGHT CLINICS
Time to get your pet healthy! Its that time of year again when everyone is trying to get fit or lose weight.
Why not the same for your dog or cat?
Contact us for more details.
TICK PREVENTION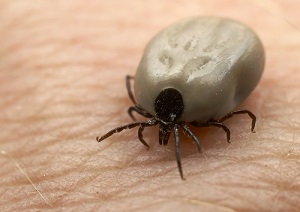 Its getting to that time of year again when it is worth thinking about tick prevention in your dog and cat. There are a number of reasons for wanting to stop ticks from getting on to your pets.
Firstly, if they are on your pet's coat they can be brought into your home and there is a risk of them attaching to you. They can carry diseases such as Lyme's Disease, which is being seen more commonly in the last few years.
Ticks also carry diseases which can infect your pet too. Though Lyme's disease is seen less commonly in dogs than humans,

we suspect it does cause some problems which are difficult to confirm.
Everyone has different methods for removing ticks but we would recommend using the o'Tom hooks which make it easy to remove all the legs in one go.
We have a relatively new product called 'Nexgard' which is a chewable tablet
that is given monthly and will kill ticks and fleas on dogs.
Or for cats you can use 'Broadline' spot on that is applied to your cat monthly on the

back of the neck and along with fleas and ticks will also treat worms.
If you have any questions about different products available for ticks and fleas then please give as a
call at the surgery.